Transforming Visions: Redefining Possibilities with Apps
We develop cutting-edge apps that significantly impact people's lives. By transforming real-time challenges into opportunities, we drive growth and success.

Launched 50+ app-based products

13 awards for best digital product

50 million active users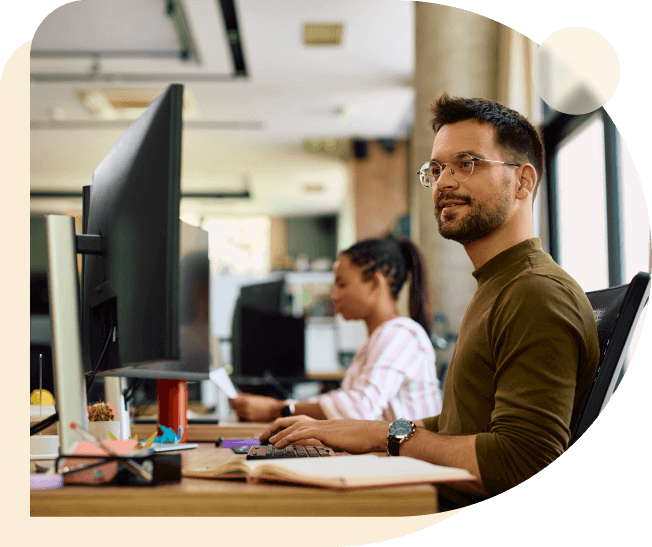 Use advanced OpenAI models like GPT-4 and DALL-E2 to build photo and video editing solutions.

Leveraging AI and ML models and algorithms to build time tracking and management solutions for the enterprise.

Creating a custom, secured shared planning solution for enterprises, small businesses, and families.

Our core expertise is to convert a digital product idea into a successful solution.
Top Products Built by Daeken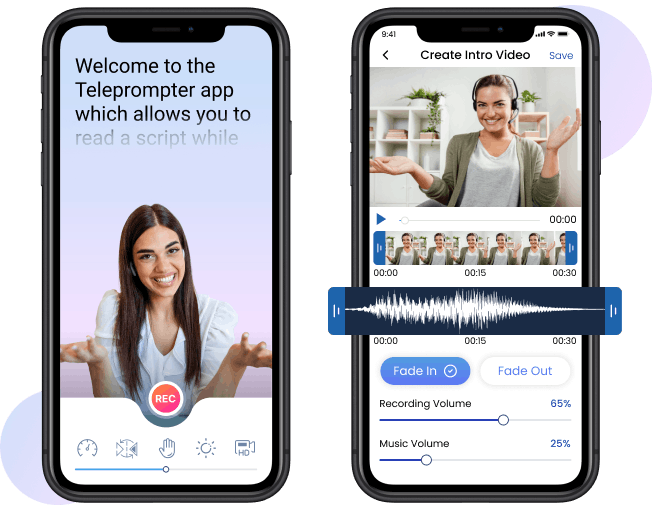 Turn your smartphone into a teleprompter studio. Enhance your YouTube videos and presentations with ease using our Teleprompter app, featuring AI-guided script scrolling for recording videos from start to finish.
Features of Teleprompter App
AI-powered scripting guidance
Vertical recording
Audio monitoring
Multi-take recording
Green screen effect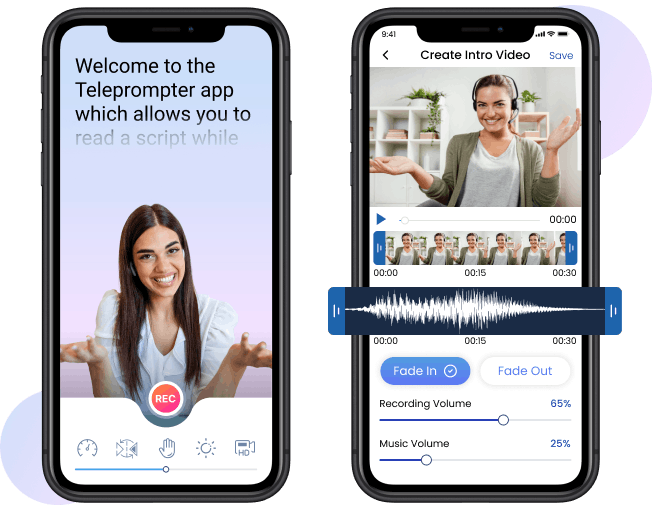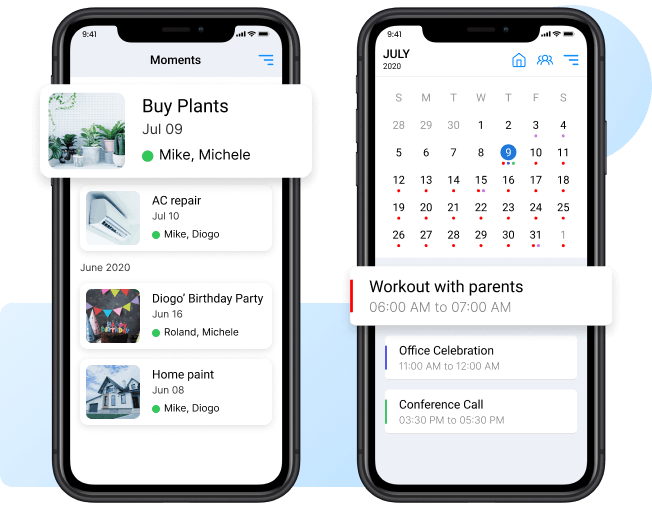 Simplify family life with Daeken, your all-in-one family organizer. Our Daeken app provides a shared calendar, grocery lists, memos, and tasks to make family communication and collaboration easy.
Features of the Daeken App
Family member management
Family calendar
Grocery and to-do lists
Family moments
Reminder and notification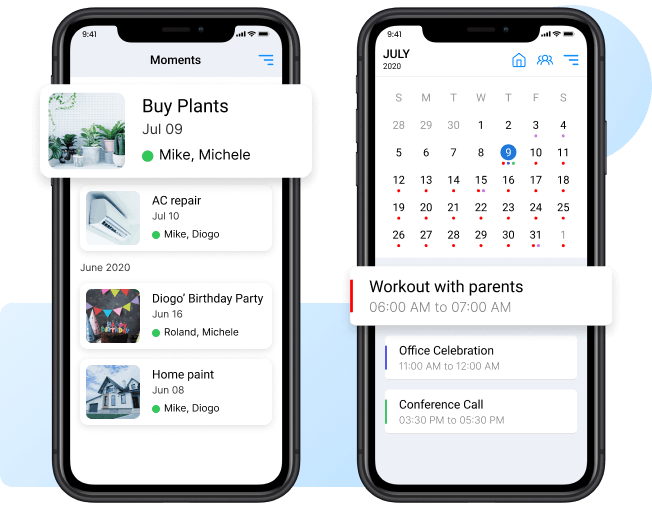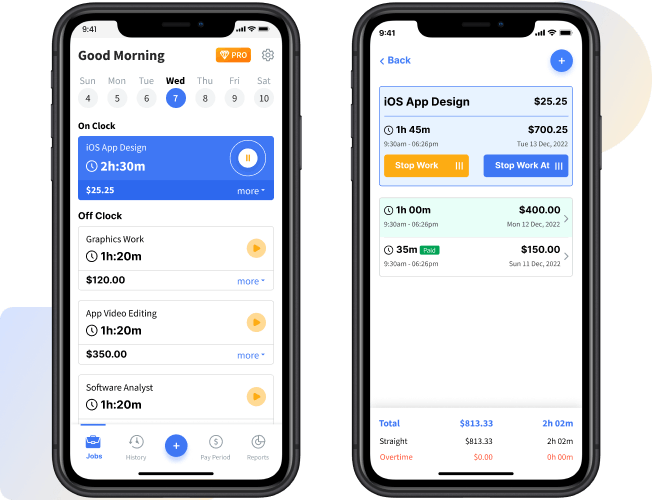 Boost productivity and manage tasks with ease using our Workday Hours Tracker app. An app that simplifies tasks, boosts efficiency, reduces stress, and enables you to efficiently manage time management every day.
Features of the Workday Hours Tracker App
Set timers
Break management
Productivity graphs
Personal notes
Custom alarms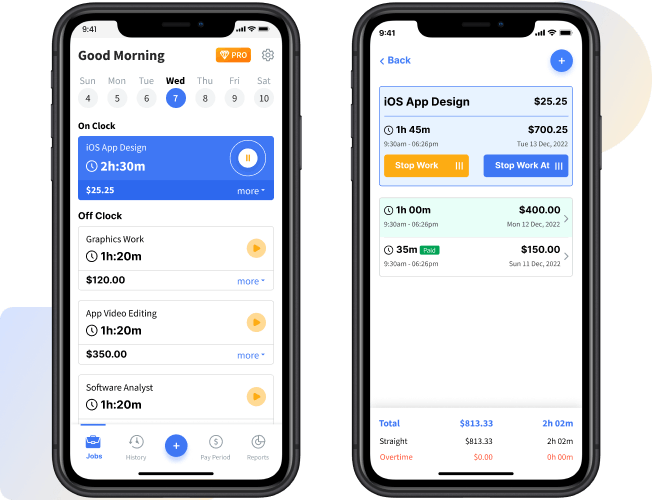 Engineering Pioneers: Shaping Tomorrow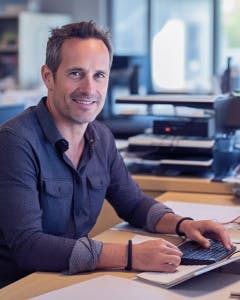 We are driven by innovation and a passion for improving lives. Our dedicated team is committed to pushing the boundaries of technology. We don't settle for the ordinary; we strive to create extraordinary solutions that transform the world for the better.
Caleb Brooks
Software Engineer
FAQ About Daeken
What does Daeken specialize in?
We are a tech company that specializes in developing digital solutions to solve real-world problems. Our expertise lies in using artificial intelligence and machine learning to create innovative products.
What are Daeken's notable products?
We offer a diverse portfolio of apps, and two products have gained exceptional recognition. The Teleprompter for Video app is designed for professionals like YouTubers and broadcasters, making video production easier. The Daeken Family Organizer app helps families manage their schedules, grocery lists, and memos in a centralized platform.
What technologies does Daeken utilize?
Daeken employs cutting-edge technologies, including OpenAI models like GPT-4 and DALL-E2. These advanced AI and ML algorithms enable us to offer unique and effective solutions in photo and video editing, and time management.